The 31 Most Annoying Songs of All Time
Most Annoying Songs of All Time: USA for Africa, DJ Otzi, Vengaboys, Peter Andre, Nickelback, Billy Ray Cyrus, Westlife, Sisqó, Rednex, The Kelly Family, Baha Men, Crash Test Dummies, PSY, Idina Menzel, The Black Eyed Peas,,,,,
Click at your own risk. You may end up singing these catchy songs in your head and they will stay there for a while… We warned you!
---
USA for Africa – 'We Are the World'

DJ Otzi – 'Hey Baby'

Vengaboys – 'We Like to Party! (The Vengabus)'

Peter Andre – 'Mysterious Girl'

Nickelback – 'Photograph'

Billy Ray Cyrus – 'Achy Breaky Heart'

Westlife – 'You Raise Me Up'

Sisqó – 'Thong Song'

Rednex – 'Cotton Eye Joe'

The Kelly Family – 'Fell in Love with an Alien'

Baha Men – 'Who Let the Dogs Out'

Crash Test Dummies – 'Mmm Mmm Mmm Mmm'

PSY – 'Gangnam Style'

Idina Menzel – 'Let It Go'

The Black Eyed Peas – 'My Humps'

Los Del Río – 'Macarena'

Lou Bega – 'Mambo No. 5 (A Little Bit of…)'

Celine Dion – 'My Heart Will Go On'

Whitney Houston – 'I Will Always Love You'

Spice Girls – 'Wannabe'

Aqua – 'Barbie Girl'

Hanson – 'MMMBop'

James Blunt – 'You're Beautiful'

Akon – 'Lonely'

Rebecca Black – 'Friday'

Cher – 'Believe'

Eiffel 65 – 'I'm Blue'

Bobby McFerrin – 'Don't Worry, Be Happy'

Pinkfong – 'Baby Shark'

Justin Bieber ft Ludacris – 'Baby'

Luis Fonsi ft Daddy Yankee – 'Despacito'
---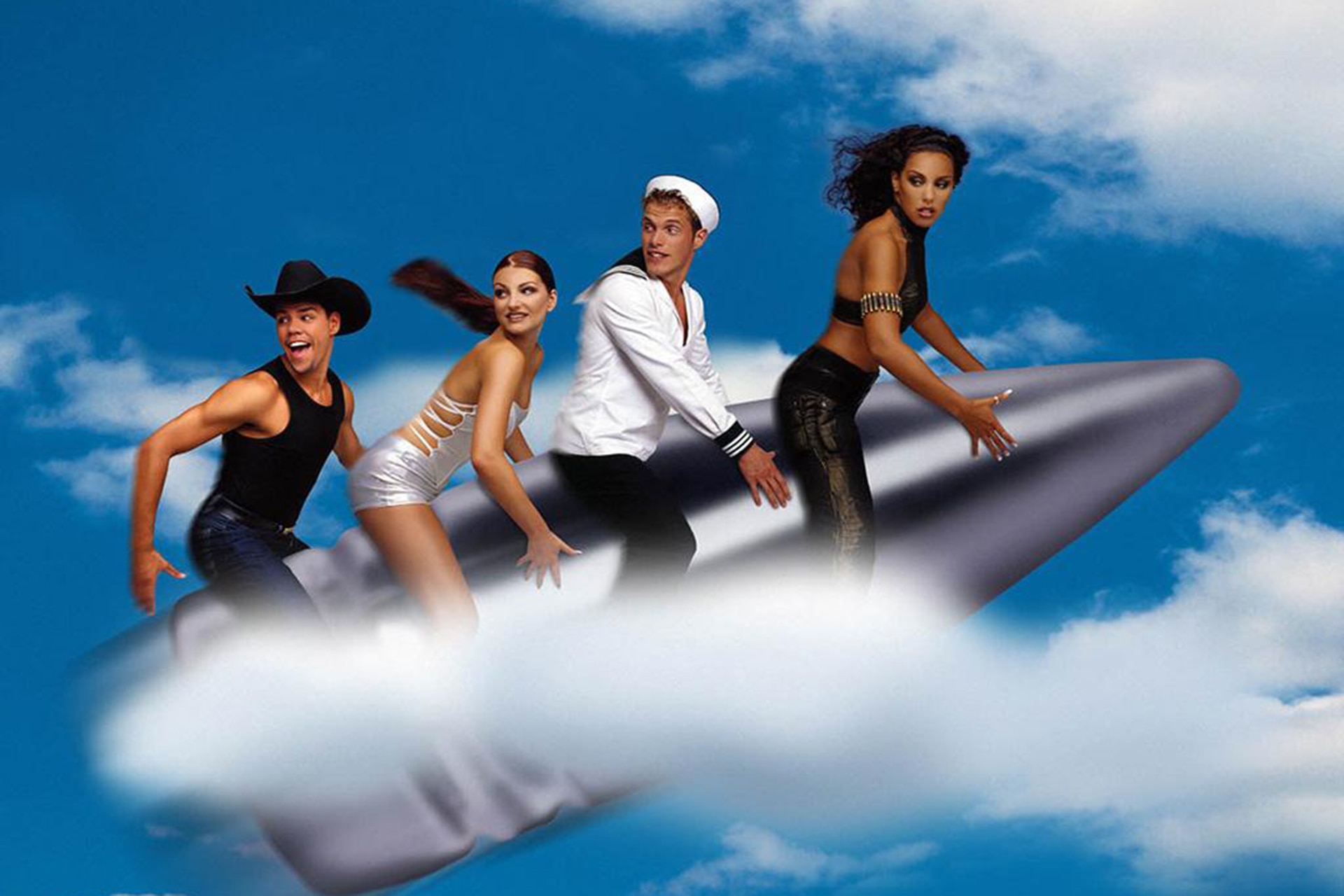 ---
The most annoying songs of all time
Listening to music can be a truly magical experience, but sometimes songs become so popular that we get tired of listening to them. Unfortunately, there isn't much you can do about it. Sure, we can avoid the song by not playing it, but we can't control the TV, the radio, the DJs, or the Internet. In this gallery, we take a look at some of the world's biggest hits, which have such annoying elements and were heard so much that we never want to hear them again.
The 31 Most Annoying Songs of All Time
---
Disclaimer: The above information is for general informational purposes only. All information on the Site is provided in good faith, however, we make no representations or warranties of any kind, express or implied, regarding the accuracy, adequacy, validity, reliability, availability, or completeness of any information on the Site.
---
Read More:
Top 20 Canadian rock bands of all time
Best Ranked Friendship Songs to Celebrate Your BFF
Top Hindi Trending Songs on Instagram Reels in India
---
Follow us on Google News, Medium, Twitter, Tumblr, Facebook and Reddit to Get Latest News About Music, Movies and More